Garnish:
Frozen/chilled green grape
How to make:
STIR all ingredients with ice and fine strain into chilled glass.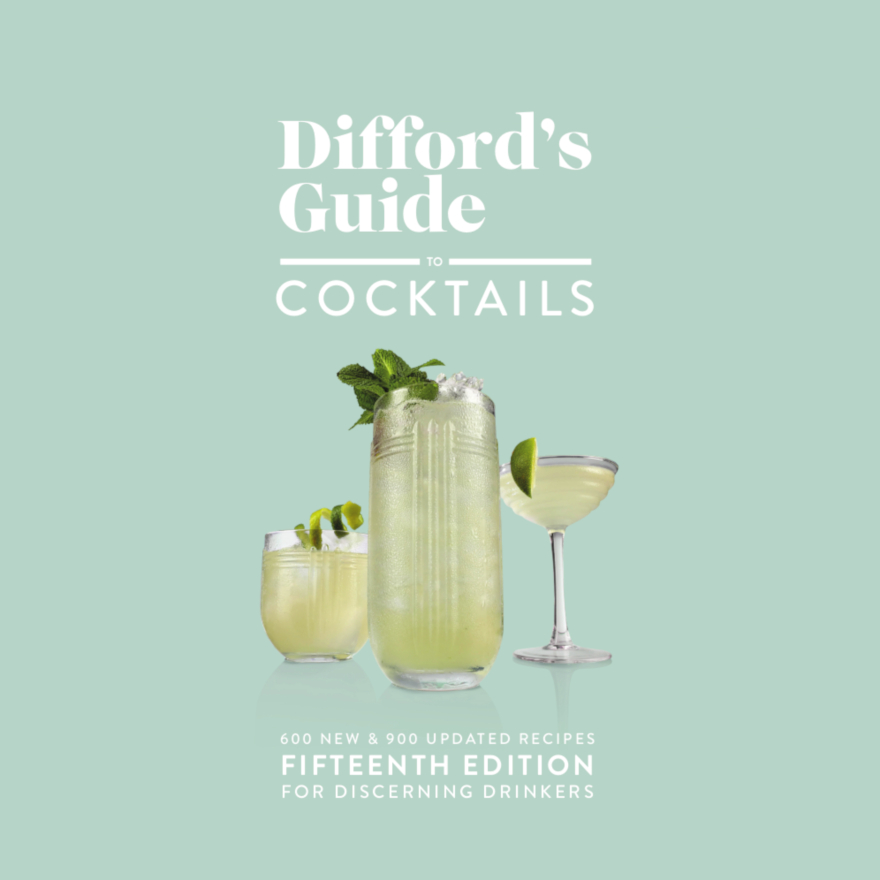 Difford's Guide to Cocktails Fifteenth Edition
More than twenty years in the making, our monster 2kg, 52mm (2 inch) thick hardback cocktail book includes 3,000 recipes (in both ml and ounces) all accompanied
Buy it here
Review:
Martini-esque in style but gin's juniper-led botanical character is replaced by a Greek grape distillate (Tsipouro). Enhanced vinous notes and flavoursome acidity provided by a splash of dry white wine (ideally Dafni or even Assyrtiko but Sauvignon Blanc also works well). A spoon of honey (again preferably Greek orange blossom) provides the all-important balancing richness of flavour.
Gentle
Boozy
Sweet
Dry/sour
Variant:
If honey syrup is not to hand then substitute 5ml of 2:1 sugar syrup or 7.5ml of 1;1 simple syrup
History:
Created by yours truly in January 2021. Due to the use of a grape spirit and white wine, this Martini-like cocktail was going to be called a Greek White Martini but then discovered "Lefkó" is the Greek word for the colour white. It is also appropriately a synonym for white Greek grape varieties used in winemaking.
Nutrition:
There are approximately 133 calories in one serving of Lefkó Martini.