Seven Post-Dinner Cocktails for Valentine's Day
Seven Post-Dinner Cocktails for Valentine's Day
Valentines, galentines, alonetines... we're not that fussed on what you want to call it, we just know these seven cherry-based cocktails work AMAZINGLY after dinner. And we've all gotta eat on Feb 14th right? Plus if you're bringing a special someone home (or already have them there) these are sure to impress.
When looking at the bar cart for Valentine inspiration we naturally gravitated towards our cherry liqueur - it's the perfect match for date nights as it can play a role in lighter, fruity drinks just as well as it fits into strong sipping late night cocktails. Plus this liqueur is very easy to match food with - savoury cheese plates and chocolate desserts are both a great pairing idea.
Grab a bottle of Heering Cherry liqueur at Dan Murphy's ahead of time and pick your drink from below.
NAUGHTY CHARLES
With: Blended Scotch whisky, Heering Cherry liqueur, white crème de cacao liqueur, dry vermouth and orange bitters.
We say: Having initially tried this drink and thought it was on the sweet-side, our founder Simon Difford played around with the proportions. He discovered however, that the best way to make the five ingredients shine was using the original recipe. "It's not sweet, but it wavers on the sweet side of balanced, so I'd recommend enjoying after a meal," he says.
Serve: As dessert or with a few squares of dark orange chocolate.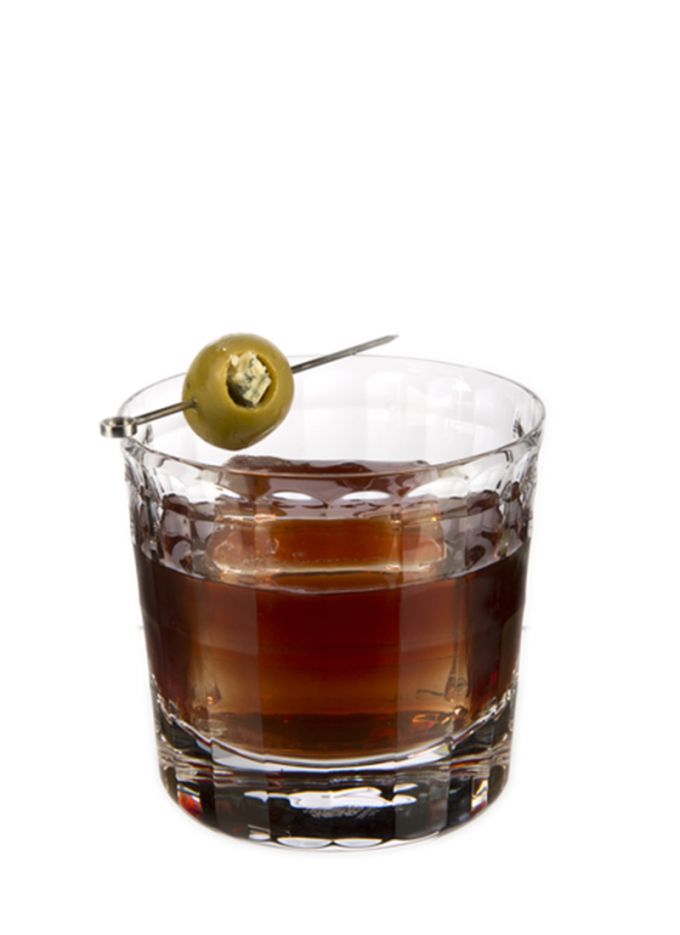 PAVONI
With: Heering Cherry liqueur, fino sherry, maraschino liqueur, Angostura di Amaro and orange bitters.
We say: Sweet and sour with delicate bitterness and a complex cherry flavour, this cocktail is designed to pair with cheese.
Serve: With a cheeseboard of course. We'd recommend firmer cheeses like manchego that still have a buttery texture. Skip the quince, this cocktail has all the fruity flavour you need.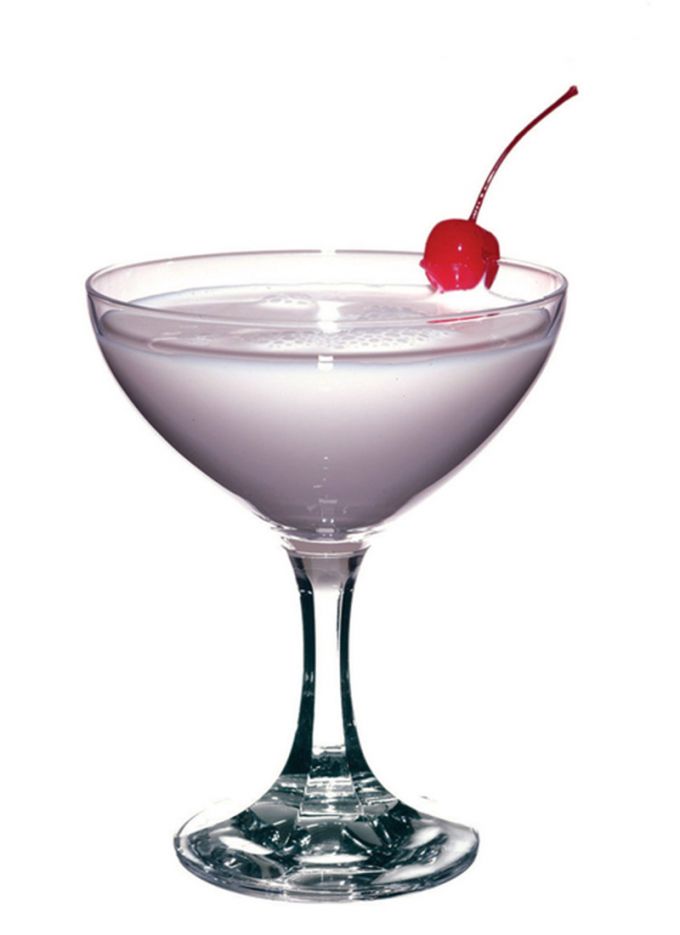 CHERRY ALEXANDER
With: vanilla vodka, Heering Cherry liqueur, white crème de cacao liqueur, single cream.
We say: A rich Black Forest Gateau like fruity twist on the creamy classic.
Serve: If you wanted to make a decadent cake for dessert to impress but don't have the time, the baking skills or the stomach room for more food.
CHERRY MARTINI
With: Four Pillars Rare Dry gin, Heering Cherry liqueur, dry vermouth and orange bitters.
We say: Rich cherry is balanced by botanically complex dry gin and citrus freshness, and further dried and deepened by vermouth.
Serve: This one could go before or after your meal - there's enough dryness to serve as a aperitif or, as we'd suggest, serve in between the main and any dessert as a bright and enjoyable palate cleanser.
CHERRYBERRY CHERUB
With: raspberries, vodka infused with vanilla, Heering Cherry liqueur, triple sec liqueur and fresh lemon juice.
We say: Be sure to use vodka infused with a vanilla pod rather than vanilla flavoured vodka, as the latter can make this fruity summery cocktail a tad candy-like. Also don't fight us on the name, it's thematic and we like it.
Serve: If you've got more plans after dinner and need to shake the cobwebs off. This bright and delicious sour will reset your energy and ensure whoever is in your company is ready for round 2.
BATCHED SWEET MANHATTAN
With: Bourbon whiskey, straight rye whiskey, Starlino Rosso vermouth, Heering Cherry liqueur, maraschino liqueur and Peychaud's bitters.
We say: Bourbon and rye whiskies form a robust base with hints of both maraschino and cherry brandy liqueurs adding flavour and richness alongside Italian vermouth.
Serve: If you like to preplan and have everything running like clockwork - essentially this is one for the Type As. Simply combine all your ingredients before you head out and leave it in the fridge to chill. Pour out when you return for your own ready-to-go cocktail. How impressive is that?
VANESSA POLK
With: Aged rum, Heering Cherry liqueur, Mozart Chocolate Bitters, Angostura Bitters.
We say: Cherry red, spirit-forward and dangerously quaffable as a late-night tipple.
Serve: As your nightcap, the drink to take you up the stairs and into bed, warmed through and merry. This drink will get you there, what you do once up there is none of our business.
BONUS: CHERRY & COLA
Oops, forgot to get any ingredients for a delicious nightcap to impress your amore, your pal or yourself? Stupidly simple but impossibly good as a simple spirit mixer is Heering Cherry liqueur and some cola. If you've got citrus at home garnish with that for some added flavour and amaro.
You can grab a bottle of Heering Cherry liqueur at Dan Murphy's.