Eight Cocktails That Challenge How Whisky is Enjoyed
Eight Cocktails That Challenge How Whisky is Enjoyed
Who drinks whisky, and how they drink it, is one of the more bizarre rulebooks that should never have been invented. Finally, whisky, and in particular Scotch whisky, is being taken off the highshelf and given back to the people who love it, mix with it, sip it and don't look anything like the stereotypical whisky drinker.
Whisky is the only spirit among a pretty large list on Difford's that evokes such fierce opinions on how it can be drunk and who can drink it. Which is something we don't agree with. And neither does one of Scotland's most prominent single malts who have launched their own #breakthesterotype campaign, ripping up the rule book on whisky drinking traditions.
That whisky is The Glenlivet, and they've partnered with the fabulous Anna Paquin to do it. As she says, "whisky doesn't care what's between your legs, so why should we be told to follow these rules?"
Here at Difford's HQ we're not really into being told how to drink our whisky. So here's eight delicious cocktails, all based on The Glenlivet, that hopefully will make you rethink what goes with whisky, and who can enjoy it (obviously everyone!).
With: The Glenlivet 12yo, bianco vermouth, Peychaud's bitters.
We say: This altogether lighter and whiter version of the classic Scotch Manhattan is delicious and comparable to what the White Negroni did for the classic Negroni.
Try it when: everyone else is drinking a pre-dinner Martini but you fancy a cherry not an olive for your starter.
With: The Glenlivet 12yo, apple juice, honey and champagne.
We say: Golden honey in colour and also in flavour. An unusual and great tasting Champagne cocktail.
Try it when: you want to fit in with the beer and cider drinkers but secretly prefer your barley distilled.
With: The Glenlivet 12yo, raspberries, coconut rum and Campari.
We say: Bittersweet berry fruit scotch rounded by subtle coconut.
Try it when: you need to prove that pink drinks in a coupe glass belong to no gender. Especially to the guy at the bar who asks for his cocktail to be in a manly receptacle, whatever that is.
With: The Glenlivet 12yo, crème de mure, lemon and sugar.
We say: For whisky drinkers this Scotch whisky riff on Dick Bradsell's classic Bramble is even better than the original gin based cocktail.
Try it when: it's summer. This drink is perfect for hot days - and will quickly dismiss any notion that Scotch is for winter.
With: The Glenlivet 12yo, London dry gin, Punt E Mes, Bénédictine D.O.M. liqueur, orange bitters.
We say: Widely considered a modern classic cocktail, just like it's namesake - you truly can be certain of this one.
Try it when: the cheeseboard is out. A pairing made in lactose heaven.
With: The Glenlivet 12yo, sauvignon blanc wine, apple juice, lemon juice and sugar syrup.
We say: This delicate drink demands freshly pressed apple juice and flavoursome Scotch with subtle peat.
Try it when: dad's cracked a bottle of sauvy b and you just know he's a one-drink wonder. Don't let it go to waste.
With: The Glenlivet 12yo, pineapple juice, sugar and absinthe.
We say: Absinthe and pineapple come through first, with Scotch last. A great medley of flavours.
Try it when: you want a pleasant surprise - this frothy sour is easy and delightful. Don't let the green fairy scare you.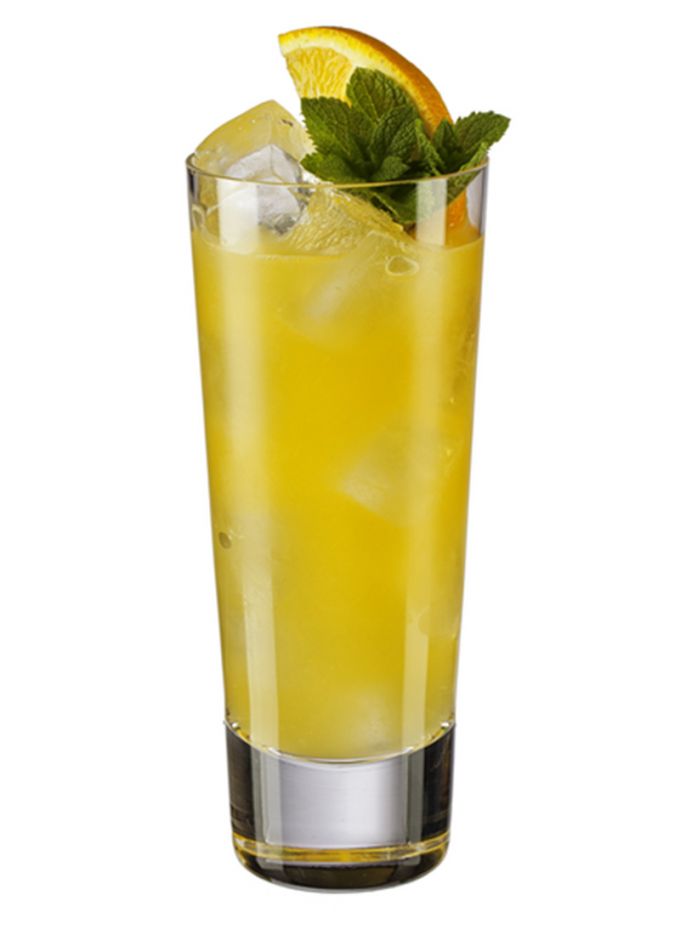 With: The Glenlivet 12yo, orange juice, lemon juice, sugar and orgeat.
We say: Our thanks to Brent Evans for pointing us towards this tasty cocktail which he describes as "Scotch whisky blended with fresh oranges, lemons and a whisper of almond." We tried with egg white, usually our preference in a sour, but prefer this one without the resulting foam. We also found upping the orange juice and serving long preferable.
Try it when: The Mai Tais and Rum Swizzles are out - this drink loves some cheeky tiki company.