Garnish:
Parasol, pineapple wedge & Luxardo Maraschino cherry
How to make:
BLEND all ingredients with 6oz scoop crushed ice and serve with paper straws.
2 fl oz
Bacardi Carta Blanca light rum
3 fl oz
Pineapple juice (fresh pressed)
2/3 fl oz
Cream of coconut (e.g. Coco Lopez, Re'al etc.)
1/2 fl oz
Lime juice (freshly squeezed)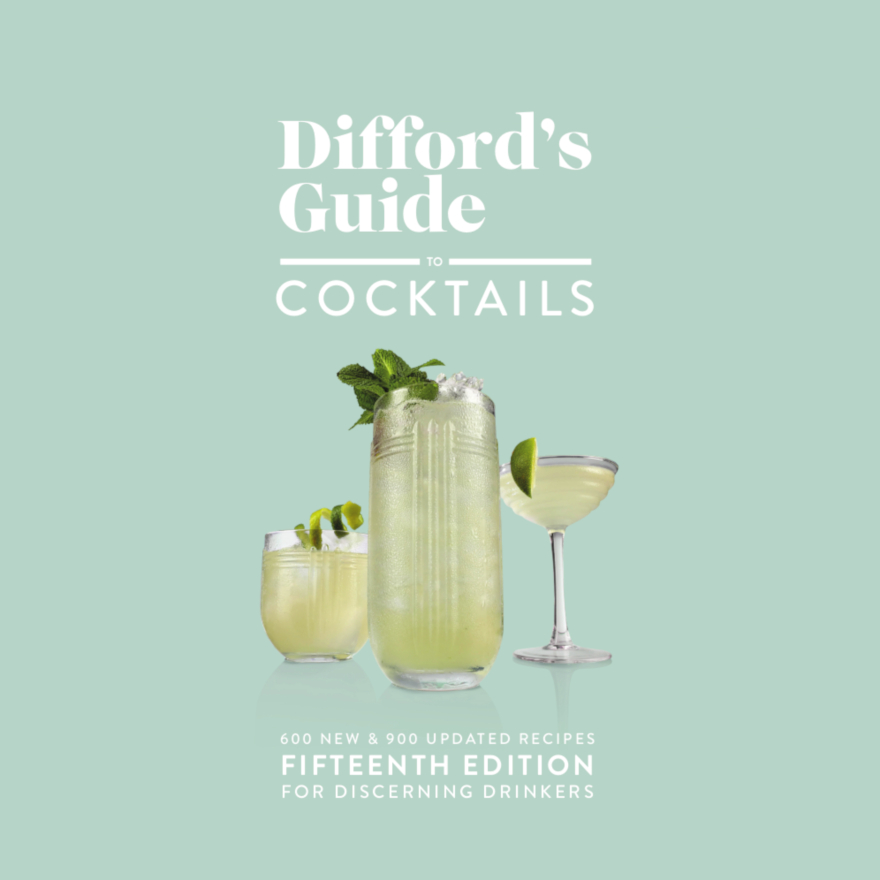 Difford's Guide to Cocktails Fifteenth Edition
Only 111 copies left! More than twenty years in the making, our monster 2kg, 52mm (2 inch) thick hardback cocktail book includes 3,000 recipes (in both
Buy it here
Review:
A wonderful creamy, fruity concoction that's not half as sticky as the world would have you believe. Too much ice will detract from the creaminess and kill the drink.
History:
See our main Piña Colada page for the story behind this classic and for links to numerous variations on this recipe.
Nutrition:
There are approximately 215 calories in one serving of Pina Colada Cocktail (Puerto Rican style).