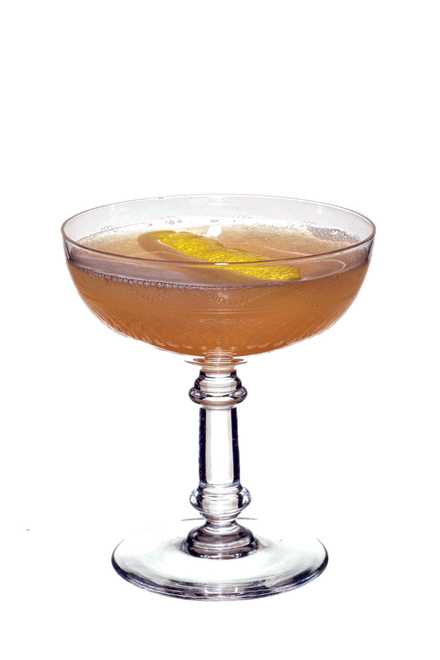 Garnish:
Lemon zest twist
How to make:
SHAKE all ingredients with ice and fine strain into chilled glass.
Review:
This rust coloured drink is made or broken by the quality of the pomegranate syrup used.
History:
During the height of Prohibition The Boston Herald ran a competition asking readers to coin a new word for "a lawless drinker of illegally made or illegally obtained liquor". Out of 25,000 entries, 'Scofflaw' was chosen and on 15th January 1924 the $200 prize was shared between two people who had submitted the word.

This cocktail was created by Jock at Harry's American Bar, Paris, to celebrate the new term.