Garnish:
Quarter lemon wheel on rim
How to make:
SHAKE first 5 ingredients with ice and strain back into shaker. DRY SHAKE (without ice) and slowly pour 2/3rds of the contents of the shaker from a higher than normal height into a chilled empty glass (no ice in glass) while simultaneously pouring soda with your other hand. The cocktail and soda should form a single stream of liquid falling into the glass.

As when pouring a Guinness, to achieve a perfect head on a fizz, the cocktail should be left to settle for at least a minute before topping off with what remains in the shaker. Ideally, during the settling period, the glass should be placed in a glass froster/fridge/freezer. As the final contents of the shaker are poured into the glass so the head should rise like a souffle.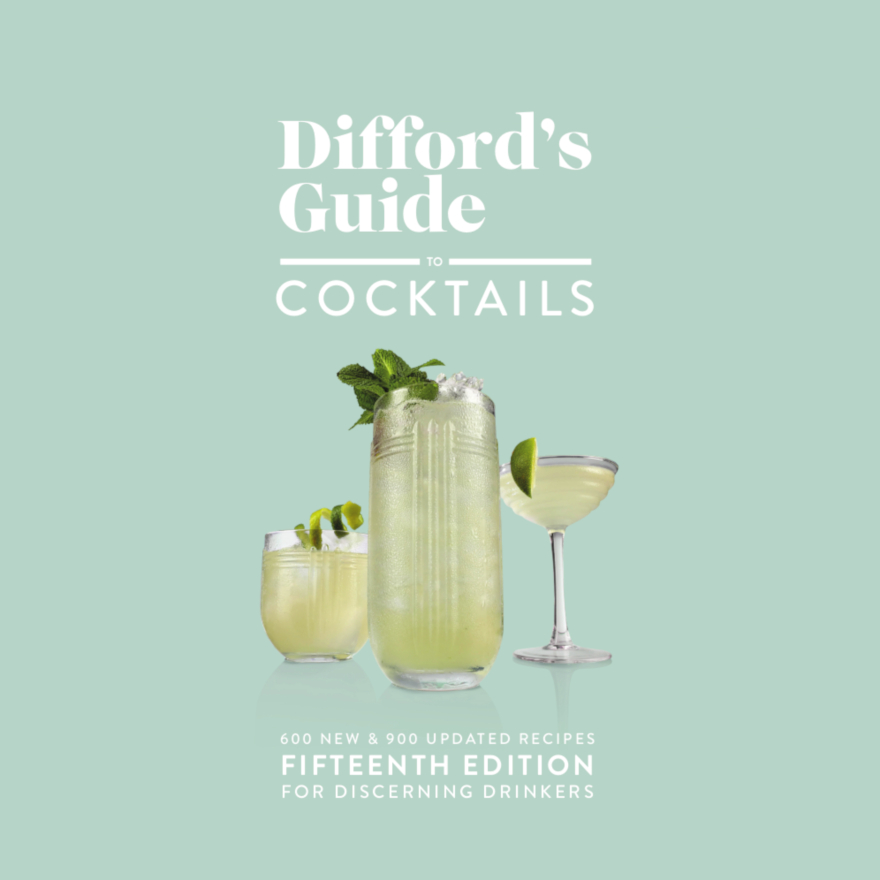 Difford's Guide to Cocktails Fifteenth Edition
Copies available: As of 29/Oct/21 we have just 31 copies of the 15th Edition left. However, our Sixteenth Edition is now available.
Buy it here
Review:
Rum character shines, distinguishing this from lesser fizzes.
Gentle
Boozy
Sweet
Dry/sour
History:
Cocktail historian, David Wondrich, says this classic "was known (as a Chicago import) at New York's pre-Prohibition Waldorf-Astoria bar." Since Prohibition, it has been somewhat forgotten.