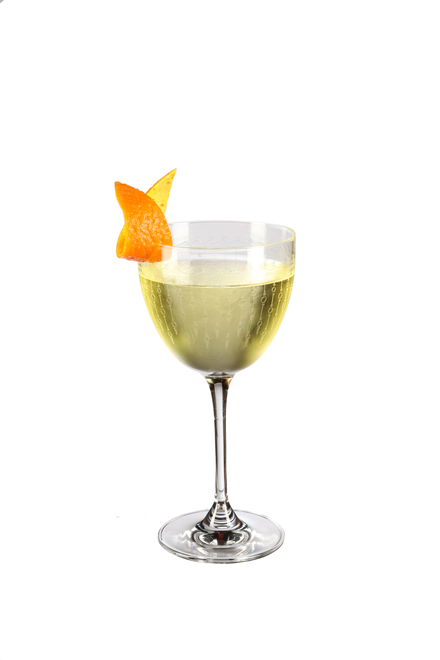 Garnish:
Orange zest twist
How to make:
STIR all ingredients with ice and strain into chilled glass.
1 1⁄2 fl oz
Rutte Dry Gin
1⁄2 fl oz
Yellow Chartreuse liqueur
1⁄3 fl oz
Chilled water
Our Comment:
In his 1948 The Fine Art of Mixing Drinks, David Embury says of the Alaska, "This is also sometimes called the Oriental. It can be greatly improved by using less Chartreuse and adding 1 or 2 parts dry sherry. This is the Nome."
Variant:
About:
Adapted from a recipe in the 1930 The Savoy Cocktail Book, where Harry Craddock writes, "so far as can be ascertained this delectable potion is NOT the staple diet of the Esquimaux. It was probably first thought of in South Carolina – hence its name." Craddock calls for this cocktail to be shaken.