Garnish:
Lemon zest twist on rim
How to make:
STIR powdered sugar with lemon juice in base of shaker until sugar dissolves. Add gin, SHAKE with ice and fine strain into chilled glass. TOP with champagne and lightly stir. (Consider pouring half the champagne into the glass first to help reduce foaming.)
1/2 fl oz
Lemon juice (freshly squeezed)
1 1⁄2 spoon
Powdered sugar (ground in mortar and pestle) (or use 5ml of 2:1 sugar syrup per spoon)
1 1/2 fl oz
Rutte Dry Gin
2 1/2 fl oz
Brut Champagne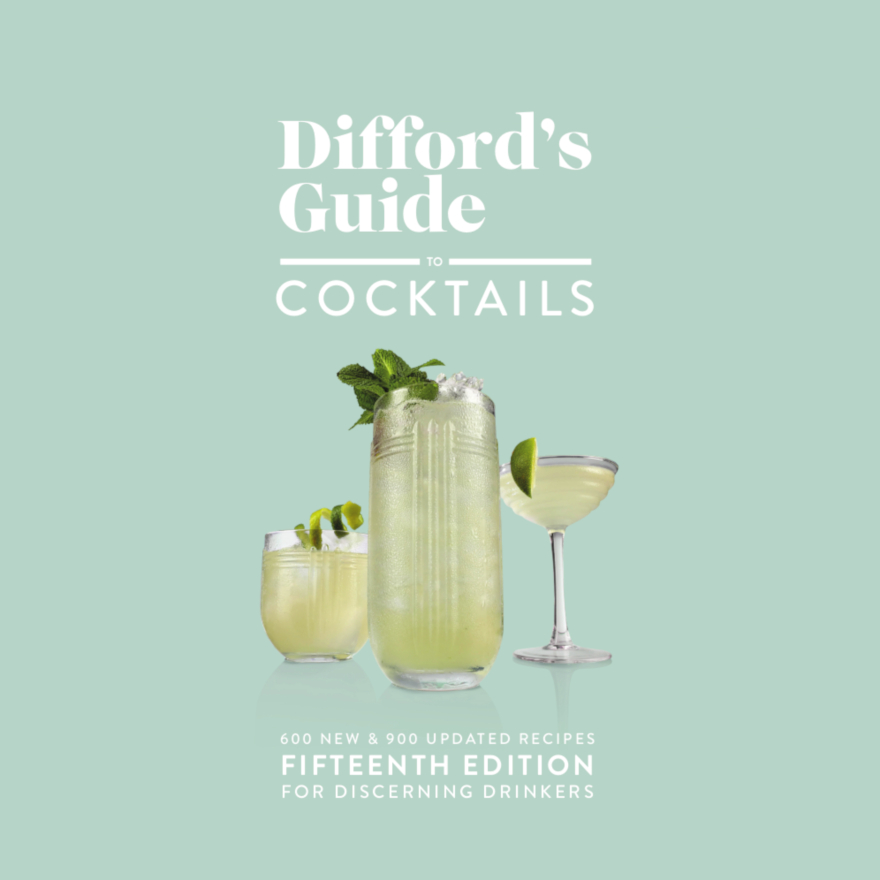 Difford's Guide to Cocktails Fifteenth Edition
Only 111 copies left! More than twenty years in the making, our monster 2kg, 52mm (2 inch) thick hardback cocktail book includes 3,000 recipes (in both
Buy it here
Review:
Fresh, clean, sophisticated – dangerously quaffable.

The use of powdered sugar instead of sugar syrup adds an attractive sherbet note to this cocktail. However, the drink also works well with sugar syrup – use ¼oz/7.5ml sugar syrup in place of the 1½ spoons of powdered sugar.
Gentle
Boozy
Sweet
Dry/sour
History:
Prior to the 1980s/90s, the French 75 cocktail was a long drink, served in an ice-filled Collins glass. This modern flute serve has become the usual serve with the Collins version now all but forgotten.

More information on the history and variants of the French 75 can be found on our page.
Nutrition:
There are approximately 149 calories in one serving of French 75 Cocktail.