Named after the New York borough, the Brooklyn Cocktail was inspired by the already established and popular Manhattan and Bronx cocktails of its neighbouring boroughs.
The Brooklyn first appears in print in Jacob. A. Grohusko's 1908 Jack's Manual.

BROOKLYN COCKTAIL
1 dash Amer. Picon bitters
1 dash Maraschino
50% rye whiskey
50% Ballor Vermouth
Fill glass with ice.
Stir and strain. Serve.

Jacob. A. Grohusko, 1908
Jacob 'Jack' Grohusko lived in Hoboken, New Jersey, and was the head bartender at Baracca's Restaurant in Wall Street, lower Manhattan. His only tenuous link with Brooklyn was that the owner of Baracca's was a Brooklynite. No matter, he put the borough on the cocktail map and, in 1914, Jacques Straub included a version of the drink using French [dry] vermouth rather than Italian [sweet] in his Straub's Manual of Mixed Drinks. You'll also find the Brooklyn in Harry Cradock's 1930 Savoy Cocktail Book made with 2/3 Canadian Club whisky and 1/3 French vermouth alongside dashes of Amer Picon and Maraschino. In his 1933 Official Mixer's Manual, Patrick Gavin Duffy also opts for the 2/3 rye whiskey to 1/3 French vermouth formula.
In his 2015 Updated and Revised Imbibe, drinks historian David Wondrich comments, "Grohusko's original, with its Italian [sweet] vermouth, is far better than the version that has come down to us, which uses French vermouth [dry], something that experts at the time felt mixed poorly with whiskey."
Sadly, Amer Picon is little distributed outside of its domestic French/Belgium market and, for better or worse, its recipe was changed back in the 1940s so all we can make today is a modern interpretation of Grohusko's 1908 recipe. That original recipe may have been equal parts Italian vermouth and rye or 50% French vermouth and rye - with a slight tweak of the dashes of Amer Picon and maraschino, both are better than any of the one-third to two-thirds versions we've tried.
Brooklyn recipes

Brooklyn (Grohusko's original)
Despite the generous dose of Italian 'sweet' vermouth, rye whisky shines in this harmonious Manhattan-like dry cocktail.

Brooklyn cocktail
Perhaps my favourite of the many renditions of the Brooklyn cocktail due to being bone dry, yet made approachable by faint sweet maraschino notes and bittersweet Amer Picon herbal complexity.

Brooklyn (perfect)
A perfect Manhattan with bittersweet French amero rather than aromatic bitters and a balancing dash of sweet maraschino liqueur.

Brooklyn Godfather
Described by some as being a Brooklyn but more a bourbon whisky-based Godfather with vermouth.

Brooklyn (St George version)
Basically a 'perfect' bourbon-based Manhattan with a generous dash of maraschino liqueur. The lack of Amer Picon in this recipe as well as the use of bourbon rather than rye whiskey means it's not what's now generally recognised as being a Brooklyn.
Modern riffs named after Brooklyn neighbourhoods

Bensonhurst
Adapted from a drink created in 2006 by Chad Solomon and named after a neighbourhood close to his home in Brooklyn.

Cobble Hill
Created in 2009 by Sam Ross at Milk & Honey, New York City who described his creation as being "a summertime Manhattan."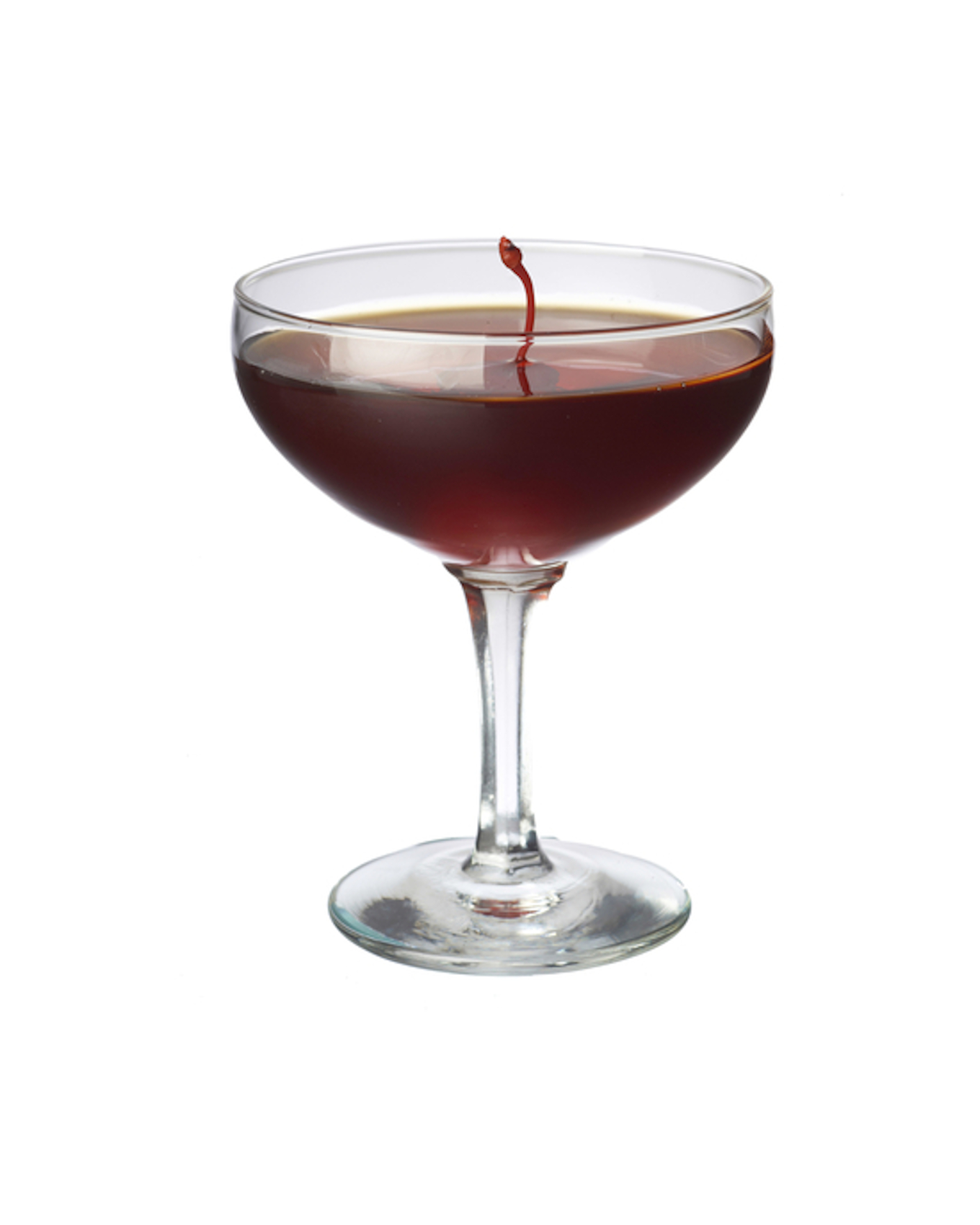 Red Hook
Created in 2003 by Vincenzo Errico at Milk & Honey, New York City, USA.

Bushwick
Created in 2009 by Phil Ward at Mayahuel New York City, USA

Sunset Park
Adapted from a recipe created in 2009 by Michael Madrusan at Milk & Honey in New York City, USA.

Brooklyn Heights
Adapted from a recipe created circa 2011 by Maxwell Britten at Jack the Horse Tavern in Brooklyn Heights, New York City, USA.
Further reading
Boulder Libation
This blog page explores the Brooklyn in depth with photographs of Brooklyn recipes from numerous vintage cocktail books.