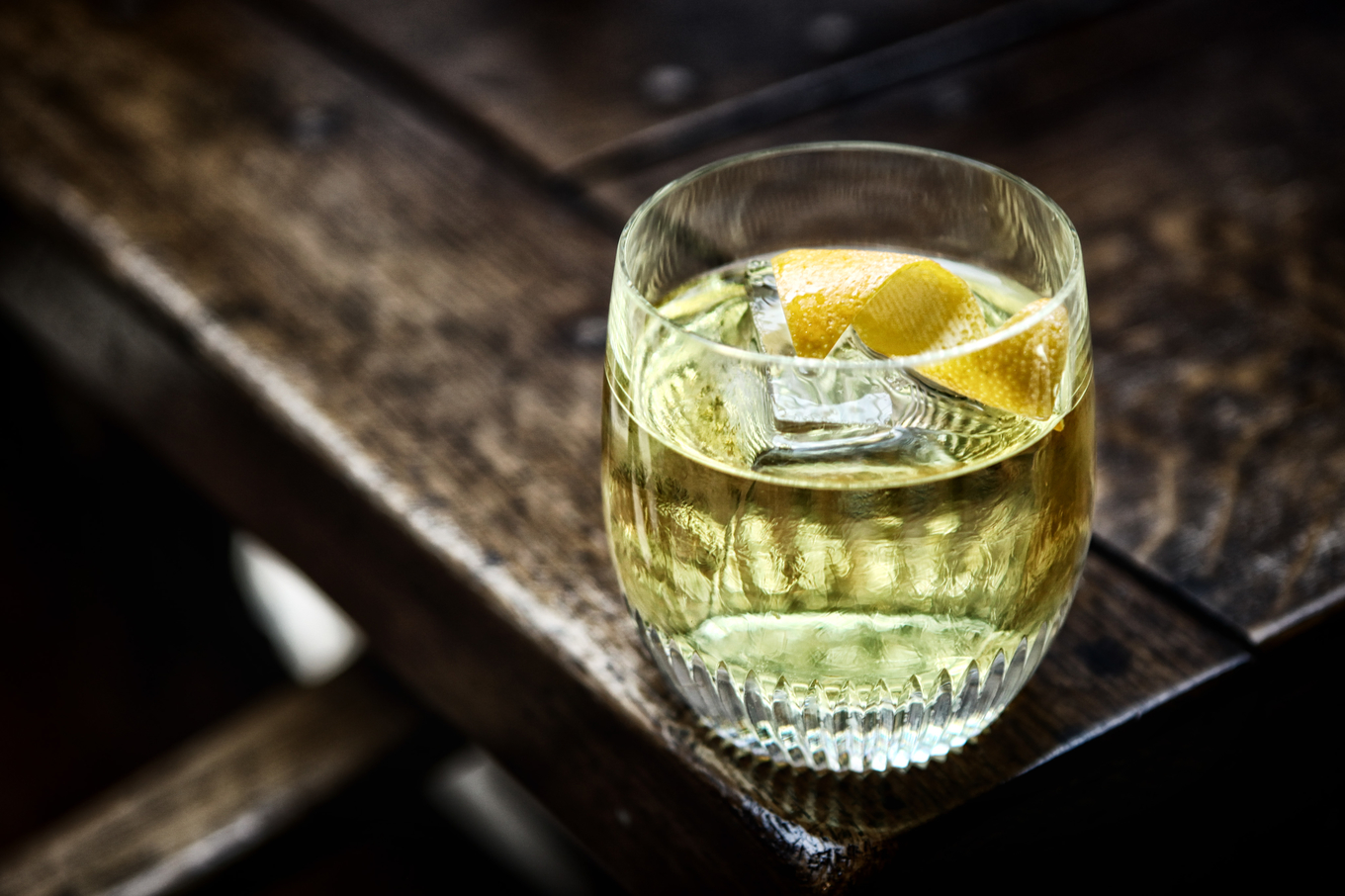 Mezcal is often used to add a touch of its distinctive lightly smoky character to cocktails based on other spirits particularly tequila. However, it's also great as the main spirit base, as it brilliantly illustrates in the two-ingredient M & M below. For this selection of 20 mezcal-based cocktails, I've mainly picked recipes where mezcal is the only or main spirit.

1910
With: Mezcal, cognac, maraschino liqueur, Punt E Mes, and Peychaud's bitters.
We say: Mezcal and cognac fuel this stirred and strong nightcap sipper.

Closing Argument
With: Mezcal, green Chartreuse liqueur, maraschino liqueur and lime juice.
We say: A mezcal-based Last Word. It works! End of argument.

Devil's Soul
With: Rye whiskey, mezcal, amaro, aperol and elderflower liqueur.
We say: Spirituous, smoky, earthy, bittersweet, floral, herbal and complex.

Division Bell
With: Mezcal, aperol, maraschino liqueur and lime juice.
We say: A mezcal inspired variation of the Last Word with a refreshing, spirit-forward blend of ingredients.

Farmer's Tan
With: Mezcal, cardamaro amaro, curaçao and xocolatl mole bitters.
We say: Balanced and spirituous.

Fire & Brimstone
With: Red jalapeno, mezcal, triple sec, lemon juice, orange bitters and agave syrup.
We say: A refreshing riff on a Mezcal Margarita with enlivening chilli heat.

Garden Sour
With: Mezcal, rhubarb liqueur, lemon juice, sugar syrup and celery bitters.
We say: Delicately smoky mezcal forms the backbone of this delicious bittersweet long refreshing drink.

Gun Metal Blue
With: Mezcal, blue curaçao, lime juice, cinnamon syrup and peach liqueur.
We say: Orange, peach and cinnamon delicately flavour this mezcal-based Margarita riff.

La Alianza
With: Mezcal, Lillet Rosé and gentian liqueur.
We say: Mezcal sings in this dry aperitif-style cocktail with delicate vinous notes and light gentian bitterness.

Loaded Pistol
With: Mezcal, sweet vermouth, Liquore Strega and grapefruit bitters.
We say: Mezcal provides the firepower, tamed by sweet vermouth and rich herbal liqueur.

M & M
With: Amaro and mezcal.
We say: Deliciously simple, boozy, vaguely Negroni-like, very tasty, and perfect for late-night sipping.

Mezcal Fruit Cup (Diffords No.8 Cup)
With: Mezcal, curaçao, sweet vermouth, lavender bitters, ginger ale and cola.
We say: While some struggle to appreciate mezcal its robust, slightly smoky character adds depth and complexity to this delicious summery cocktail.

Mezcal Jackson
With: Mezcal, amaretto, coconut rum and Bob's Abbots Bitters.
We say: Smoky almond and delicate coconut combine in this elegant after-dinner sipper.

Mezcal Margarita
With: Mezcal, triple sec, lime juice, agave syrup, salt and Difford's Margarita Bitters.
We say: A smokin' Margarita.

Naked & Famous
With: Mezcal, aperol, yellow Chartreuse and lime juice.
We say: Salmon pink in colour. Mezcal adds earthy smoky complexity to this bittersweet, citrusy fresh, aperitivo cocktail. Getting naked can certainly help you become famous!

Port of Spain (by Dominic Alling)
With: Mezcal, orgeat syrup, lime juice and Angostura Bitters.
We say: Named after the capital city of Trinidad, the home of Angostura Bitters, and fittingly this cocktail calls for a monster half an ounce of bitters. Despite this, it is incredibly easy to drink, particularly as an after-dinner digestive.

Sandy The Showgirl
With: Añejo tequila, mezcal, maraschino liqueur, agave syrup and lavender bitters.
We say: Tequila based with complex mezcal smokiness, rich maraschino cherry and floral lavender bitters. It's a drink that likes dilution so consider serving on the rocks.

Succulent Blood
With: Mezcal, blood orange juice, cinnamon syrup and falernum liqueur.
We say: Mezcal and blood orange juice with sweet spice added with cinnamon syrup and clove rich falernum.

Ultima Palabra
With: Mezcal, green Chartreuse, maraschino liqueur, pineapple juice and lime juice.
We say: Named after the direct Spanish translation of Last Word, hence the use of mezcal in place of the gin in a classic Last Word cocktail.

When The Smoke Cleared
With: Mezcal, aperol, ginger syrup, lime juice, pineapple juice and saline solution.
We say: Smoky, tangy and complex with layers of flavour, although happily mezcal dominates.