Garnish:
Dust with freshly grated nutmeg and/or float 3 coffee beans
How to make:
1. Select a heat-proof glass and pre-warm by filling with very hot water and leave to stand.
2. Separately prepare cream by lightly warming and whipping or shaking (we recommend using a Aeroccino by Nespresso to whip your cream).
3. Empty the now warmed glass.
4. POUR whiskey, sugar syrup and hot coffee into warmed glass and briefly stir.
5. FLOAT heated and aerated cream over the back of a warmed spoon.
1 fl oz
Irish whiskey
1/3 fl oz
Demerara / dark Muscovado sugar syrup (2 sugar to 1 water)
2 fl oz
Filter coffee (hot)
1 fl oz
Double cream / heavy cream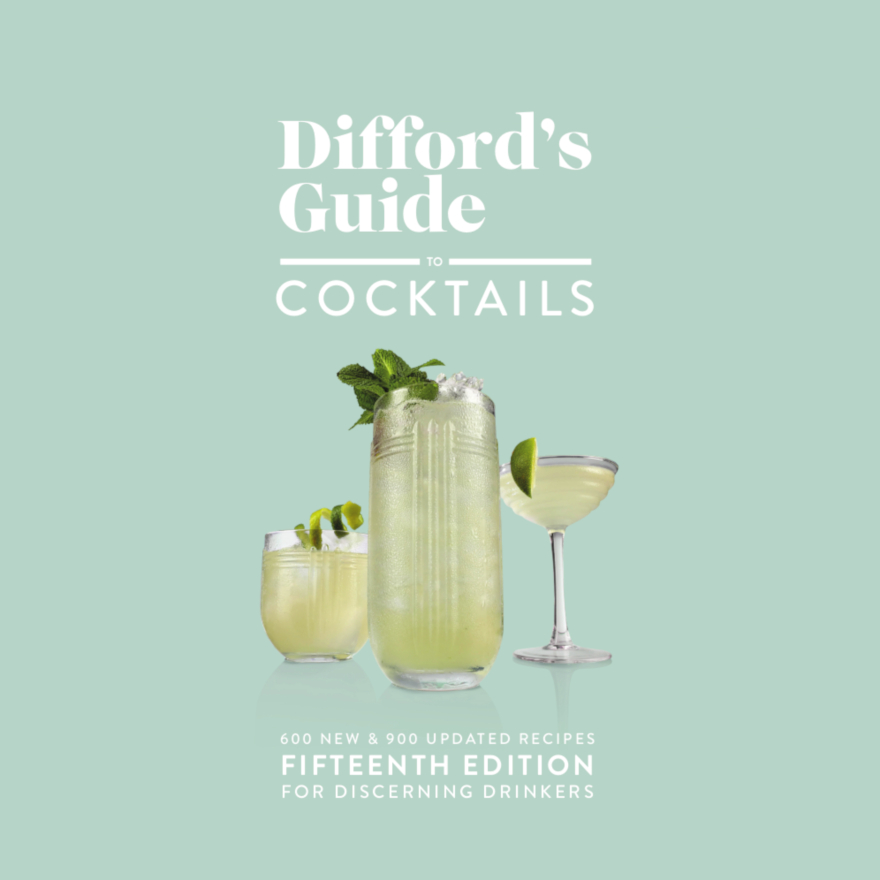 Difford's Guide to Cocktails Fifteenth Edition
Only 58 copies left! More than twenty years in the making, our monster 2kg, 52mm (2 inch) thick hardback cocktail book includes 3,000 recipes (in both
Buy it here
AKA:
Gaelic Coffee & Caife Gaelach
Review:
Like most great ideas, this one is very simple. Coffee with a whiskey kick.
Gentle
Boozy
Sweet
Dry/sour
History:
Read about the story behind this warming cocktail and variations on this recipe on our encyclopedic Irish Coffee page.
Nutrition:
There are approximately 163 calories in one serving of Irish Coffee.