Decoração:
Lime wedge on rim
Como fazer:
SHAKE all ingredients with ice and fine strain into chilled glass.

For an even better Daiquiri use 2 x 5ml measuring spoons of powdered sugar (finely ground caster sugar) in place of 10ml sugar syrup. Stir sugar with other ingredients in base of shaker prior to adding ice and shaking to ensure fully dissolved.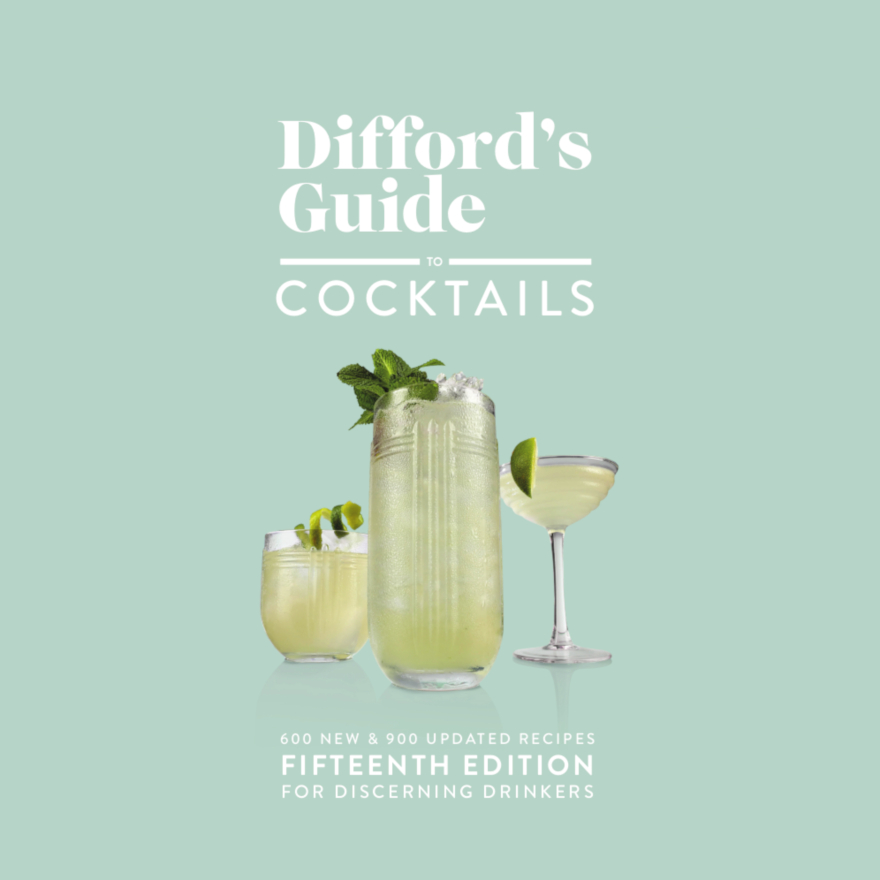 Difford's Guide to Cocktails Fifteenth Edition
Only 58 copies left! More than twenty years in the making, our monster 2kg, 52mm (2 inch) thick hardback cocktail book includes 3,000 recipes (in both
Buy it here
Comentários:
This 6:2:1 (6 parts rum, 2 parts lime and 1 part sugar) Daiquiri recipe emerged after an afternoon's Daiquiri experimentation with five of the UK's most respected bartenders back in 2010. It is a touch more citrus-forward so suits a fuller flavoured rum than my (Simon Difford's) own 10:3:2 Daiquiri formula which calls for a charcoal-filtered lightly aged rum.
Gentle
Boozy
Sweet
Dry/sour
Difford's Guide tem conteúdo gratuito graças a apoio das marcas em verde.